Friday Romance Reads To Devour 9/9
Hot Boss Summer
Jessa Joy
$0.99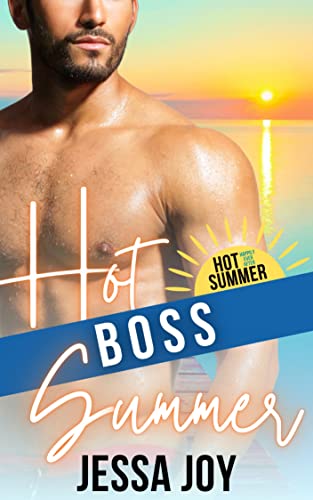 An age gap alpha billionaire curvy girl short and steamy romance

Marina
My job usually takes me to the inside of corporate offices.
But now I'm on the golden beach of my dreams.
Except I'm here with my new billionaire boss.
Maxim is huge, hot and makes me quiver.
He's got no qualms about telling me what to do.
And I can't help wondering what he'd be like after hours.

Maxim
You don't get to where I am by avoiding confrontation.
Everyone knows my name in the hotel world.
I know what I want and how to get it.
When Marina walks in, I'm captivated by her.
She's way too young for me, but she's got me hot under the collar.
And I don't want this to be a one time deal.

Summer is here, and the lovin' is beachy! Take a dip with fourteen of your favorite instalove romance authors for swoon-worthy stories of seaside steam, lakeside love, cruise connections, and riverfront relations. The Hot Happily Ever After Summer series of short, scintillating standalones is guaranteed to make you sweat.

A Gorgeous Villain (St. Mary's Rebels Book 2)
Saffron A. Kent
$0.99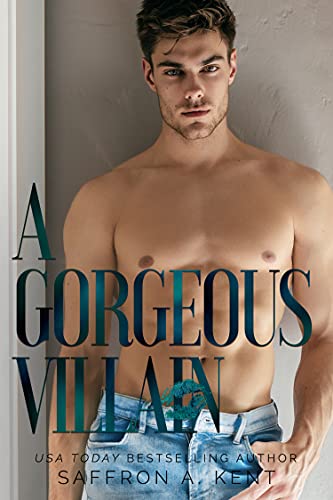 Two years ago, Reed Jackson betrayed Calliope Thorne and broke her heart. So she stole his most prized possession – a white mustang – and drove it into the lake for revenge.

Now, Callie is stuck at a reform school while Reed is off at college, living his life without repercussions.

Until he comes back.

With him comes back all the feelings that Callie has been trying to bury: anger and heartbreak.

But most of all, desire.

At the sight of his beautiful but lying lips and his gunmetal gray eyes that still taunt and smolder when he looks at her.

Whatever though. It's not as if Callie is ever going to fall for her ex-boyfriend again. Or let him corner her in a bar one night and touch her, kiss her…

Neither is she going to kiss him back. Or worse, sleep with him.

Because that would make her naïve and foolish.

Oh, and also pregnant.

And there's no way Callie is ever going to get pregnant at eighteen and with Reed's baby, no less. The guy she hates.The guy who taught her all about heartbreak.

Who might look like a gorgeous hero but really is the villain of her story.

Click here for all available retailers >>
Triumph and Treasure: A Scottish Regency
(Highland Heather Romancing a Scot Series Book 1)
Collette Cameron
$0.99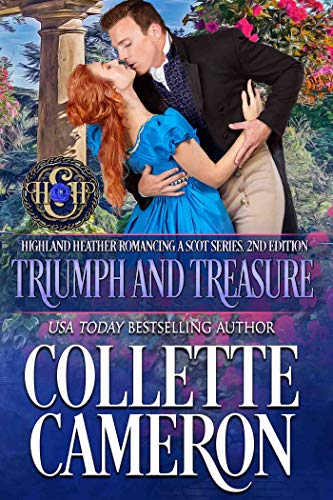 She was a means to an end…he wasn't supposed to ever love her.

He lived an idyllic life…
One day, Flynn, Earl of Luxmoore, was a wealthy, carefree lord, courting the woman he intended to wed. And the next day, he's stripped of all but his title and left with no means to care for his loved ones. When the person responsible for his ruination offers him a solution—marriage to an unwilling and resentful American beauty—he has no choice but to accept. Not if he wants to care for his ailing mother, elderly grandmother, and disabled sister.

Fate dealt her a cruel hand…
Angelina Ellsworth unwittingly committed bigamy, and when she finds herself pregnant, she'll do anything to protect her baby. Including fleeing to England and marrying a handsome nobleman, every bit as desperate and opposed to their marriage of convenience as she. She agrees to wed Flynn, stipulating two conditions: the union is in name only, and after a year, they'll go their separate ways. Except, Angelina didn't count on her first husband, refusing to let her go.

Resentment and anger war with passion and desire…
Flynn risks his life to protect Angelina from the madman pursuing her, but is his sacrifice enough? Can a woman who's vowed to never trust a man again and an embittered lord find contentment in an arranged marriage neither wanted?

Hidden Hollywood
Kylie Gilmore
FREE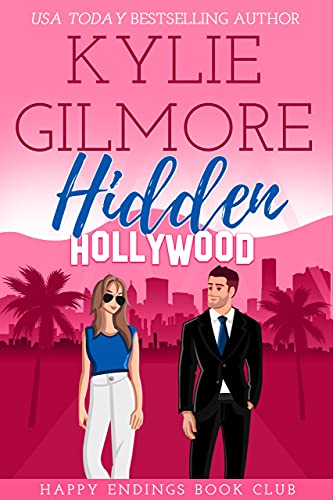 USA Bestselling Series! Join the club and get your Happy Ending!
She's on top…
When superstar actress Claire Jordan researched her role for the Fierce Trilogy movies, she never expected the bond she feels with the author and her romance book club aka The Happy Endings Book Club. Soon Claire finds herself confessing her secret longing for a regular guy—no more egocentric wealthy players—and the book club is all too ready to help. In disguise as a regular girl, she's all set for a date with book-club-approved Josh Campbell.

He's on top…
Billionaire tech CEO Jake Campbell is weary of gold-digging women, especially the glamorous superficial types. So when his identical twin Josh calls in a favor asking Jake to step in as him on a date, Jake figures one of Josh's cute girl-next-door types might be just what he needs. One night of passion with the sweet girl-next-door leaves Jake wanting more, except she seems to have vanished.

Sometimes a Happy Ending is just the beginning.