Monday Romance Reads To Devour 9/19
The McDougal Pack Alpha
Crystal Dawn
$0.99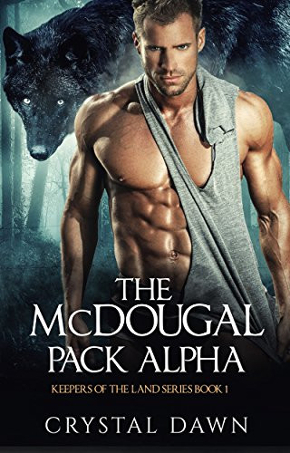 Mandi finds herself waking from a drug induced sleep, in the arms of the handsome McDougal Pack's alpha. But Mandi is a human, with no desire to be anything else. Just because the legendary white wolf blood might run through her veins, doesn't give the werewolf council any say over her life. She may not be able to pick her relatives, but she can certainly choose the man she marries. Can't she?
Mac doesn't think the mate the council chose for him is going to work out for him at all. But when he meets her, he begins to wonder if she might not be the one he's been looking for all along. She wants to fight him and the attraction that flares between them. He has a surprise for her. He's a fighter and he's enlisted an unexpected ally from her family. The white wolf herself is on his side and he doesn't intend to stop until he wins.

Love and Tequila Make Her Crazy
Brittanee Nicole
$3.99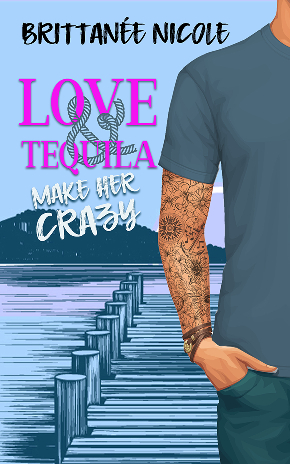 Nate Pearson was my first everything.

My first friend, first love, and first heartbreak. Now he's just my ex-husband.

It's been three years. It's time to let go of the past. When a man covered in tattoos walks into the bar where I work, with a guitar case slung over his back and a determined swagger, I think I'm finally ready to move on…until I see his guitar. I'd recognize it anywhere. It was the last gift Nate ever received from his father.

The man holding the guitar is different than the one I left behind in Nashville, but one thing remains the same, Nate Pearson will always be the love of my life.

The reasons why I asked for a divorce haven't changed. Only problem is, Nate Pearson says he still loves me, and this time he's playing for keeps.

Authors Note: Love & Tequila Make Her Crazy is a brother's best friend, steamy, full-length, stand-alone, contemporary second-chance romance filled with emotion, that features both Nate and Amelia's past and present.

Trigger warning: Death of a parent, 9/11, and sexual assault.

Bloodied Hands
Adelaide Forrest
$0.99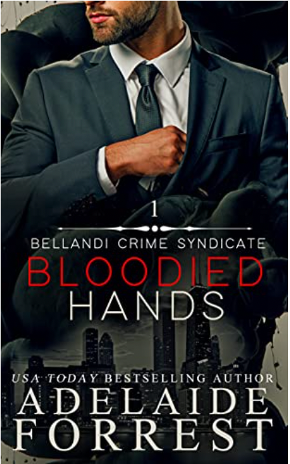 She's an innocent.

Caught in the wrong place at the wrong time.

My Angel is the one who got away—the only person in the world I love. When she is caught in an unsanctioned bank robbery in my territory, only my reputation protects her.

She should have stayed away.

Instead, she charges back into my life like a shining beacon in my otherwise bleak existence. She has no place in my world where hardened criminals toy with the lives of the innocent.

A better man would let her go — again.

There's no white picket fence in life with a Bellandi, and she deserves so much more. I pushed her away once, but now that she's back I won't let anything else come between us.

Not even Ivory herself.


Bloodied Hands is a full-length standalone novel with an HEA, but the series presents a better reading experience when following the suggested order. This series contains dark elements, including an over-the-top antihero who does as he pleases. Please read at your own discretion.

Knowing His Secret
K.C. Falls 
FREE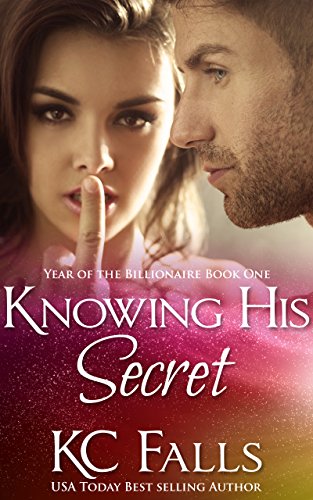 Tristan King – a man so far out of my league that I should have thought twice.

He felt like the kind of man who didn't just break the rules, but made new ones. He led and it was follow or get
out of the way.

Why did a billionaire with a voice like liquid silk and a face like a bad angel take a second look at a girl in no-name jeans, with a fifteen-dollar haircut and a beat up car she calls her "Eep" because the 'J' fell off long ago?

I let him claim my desire before I had the chance to consider what that might have meant for me. For my life.

By the time I knew his secrets it was already too late.

He wove us together, giving me the life I'd always hoped for, making himself a hero in the bargain. It didn't
hurt that he pulled the people I love the most out of harm's way. A girl can get used to a knight in shining
armor even when the armor has some very large dents in it.

No matter what the future held, Tristan had changed me. I could only hope we'd survive.