Saturday Romance Reads To Devour 8/6
Big Daddy
Margot Scott
$0.99
When a curvy yoga instructor takes a job at Ben's fitness center, he'll cross every line in the HR rulebook to claim his innocent employee as his baby girl…

Some guys take the easy way out. Not me. I work hard and I work out even harder.

My sister would like to see me settled down with a family, but running a successful gym while building a fitness empire takes time, sweat, and discipline—three things I can't afford to spare even for a chance at happy ever after.

Then the new yoga instructor struts into my gym looking like the ultimate cheat day.

She's nearly half my age, but this curvy redhead's got my blood pumping to places that aren't exactly work appropriate. Now I'm rethinking my priorities, imagining a future that involves the two of us tangled in some very compromising positions.

Maybe it's time I started playing as hard as I work.

Wilde Alpha: A Wilde Pack Romance
Crystal Dawn
$0.99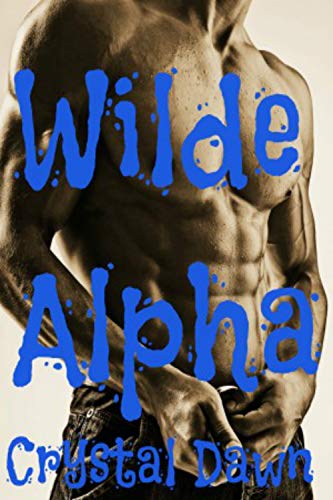 Wilde Pack 1-Wilde Alpha
Joey is hiding out in Wilde, trying to escape her problems and enjoy some recent successes. She has no intention of any involvement with the local males, she just wants to relax and finish the one project she has brought along to work on.
Naqi is the local alpha. He loves females, don't get him wrong, but he has no interest in being tied to one. The female visiting his territory is interesting, but once he's helped her through her unexpected heat, he'll have this crazy little obsession worked out of his system.
When you're a white wolf, nothing ever seems to work out like expected. When you want a white wolf, a world of trouble seems to come along with them.
Note: graphic sex for adult readers only.

Click here for all available retailers >>
The Director
Renee Rose
$4.99
NO ONE TAKES WHAT'S MINE. 
The lovely attorney kept a secret from me. 
A baby she's been carrying since Valentine's night. The night we were thrown together by the roulette wheel. She never contacted me. Meant to keep me in the dark.
She's about to find out what happens when you cross a bratva boss.
Punishment is in order. Sequestering until the birth.
And I'll use that time to win her surrender.
Because I don't just plan to keep the baby—
I plan to make his mother my bride.
And it would be much better for both of us if she were willing.

Click here for all available retailers >>
Broody Billionaire
Max Monroe
$0.99
Sexy-as-sin, broody, and mysterious, Wes Lancaster is the ultimate billionaire bachelor.

But what happens when this hot billionaire bad boy and owner of the New York Mavericks football team meets his feisty match?
Meet the broodiest billionaire of all time in one sexy, steamy, downright hilarious, and binge-worthy romantic comedy collection (all for the price of one novella, too!)
This collection includes the following three books:
*Scoring the Billionaire
*Scoring Her
*And a BRAND-NEW novella, Red, White, & You
Scoring the Billionaire
Even though two of his best friends have settled down, Wes Lancaster is determined not to get sucked into some siren's web. As owner of the professional football team the New York Mavericks and wildly successful BAD restaurant, his lifestyle is full as it is.
Well, it was, until Winnie Winslow, the new, sexy, stiletto-wearing team physician trash-talks him in the locker room without batting an eye.
Now he can't stop himself from wanting her.
The only girl in her parents' brood of five, she's as outspoken as she is beautiful and the kind of woman who holds her own—and then some.
Always competitive at heart, if he's going all in for love…
Wes sure as hell wants a Win-Win.
Prepare to get a little dirty because this one might go into overtime.
Game. On.
Scoring Her
Wes and Winnie's love is stronger—and hotter—than ever, but will it lead them to saying "I do"?
Find out what's next for the happy couple, plus experience seeing the fun and hilarity that comes from having the Billionaire Bad Boys gang back together again.
Only this time, they're Bahamas-bound with the hot football players of Wes Lancaster's New York Mavericks.
Red, White, & You
City-wide power outages.
A failed BBQ at Wes's BAD restaurant.
A last-minute escape out of NYC to enjoy the Fourth of July at Winnie's uncle and aunt's lake house.
Several unexpected—and uninvited—guests.
And an explosive fireworks show that requires the assistance of the Greenwood Fire Department.
It wasn't quite the Fourth of July they had in mind.
Sometimes, even the best-laid plans don't survive.
But what if the universe is planning something even better?
It's safe to say that Wes and Winnie Lancaster are about to experience a summer vacation they'll never forget.