Sunday Romance Reads To Devour 1/22
Meant to Be: An Age Gap Forbidden Romance
(Heart of Hope)
Ajme Williams
$0.99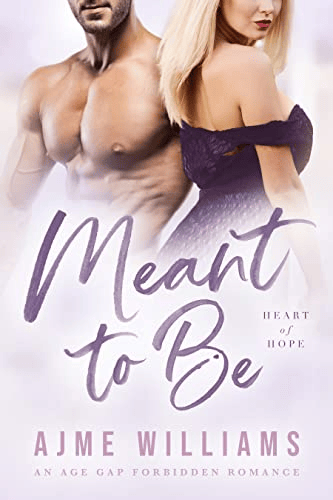 I needed a bodyguard to protect me from my violent ex – the one that got me pregnant.
Dax seemed like the perfect man for the job… at first.

It's obvious that I have a "type" in men.
Alpha, dominant, and… hot as hell?

Dax's strong arms cover and protect me everywhere I go.
He's ex-military and quite intense.
The way he looks at me when I'm in danger tells me all I need to know about him.

He's broken, damaged, and closed off to love.
I know he doesn't have a heart anymore.
But a part of me still won't stop looking for it.

Confessing my feelings to Dax is not an option…
But there's a secret growing inside me that I can't hide anymore.
Revealing it could shatter my heart to pieces, but what's the alternative?
Running away and never looking back?

Mine For Tonight
JS Scott
FREE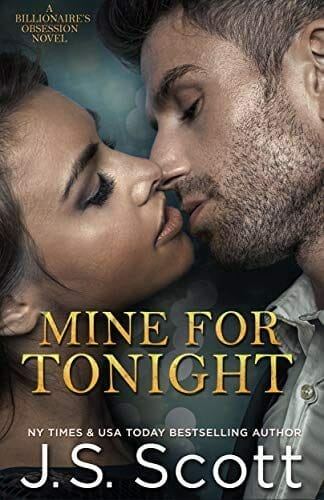 Down on her luck, nursing student and full-time waitress Kara Foster gets a massive blow to her already desperate financial situation that will surely find her living on the streets. Needing nothing less than a miracle to save her, Kara gets rescue from an unknown, unlikely and overwhelming source. Billionaire Simon Hudson makes her an offer that is impossible to refuse, but terrifying to accept from a man that she's never met. Will the handsome, alpha billionaire really be a solution to her problems, or will he end up being a major complication and a danger to her emotional sanity?
Reclusive billionaire Simon Hudson would rather be behind a computer creating computer games than rubbing elbows with the elite and he knows exactly what he wants…until he meets Kara Foster. Something about Kara touches Simon in ways he's never experienced and definitely doesn't like. For over a year, Simon watches over Kara, but stubbornly refuses to admit his desire to possess her, not even to himself. But when she ends up in a situation that could very well be her destruction, Simon steps up to help her, not realizing that in saving Kara, he might very well be salvaging his own soul.