Sunday Romance Reads To Devour 11/19

3 SEAL Daddies for Christmas (Harem Hearts)
Ava Gray
$0.99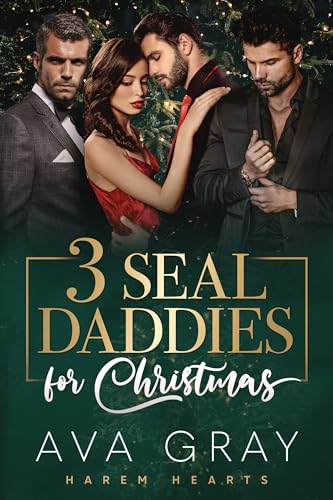 I swore I wouldn't come back to my hometown. The moment I arrive home, three blasts from the past want to make me their Christmas miracle.

When my brother tragically died, it left my life in a pile of ash. But an unexpected return to Harbank Spring reunites me with his three military best friends who'd do anything to take care of me.

There's Alexander Hawke, a veteran widower with a baby girl whom I shared a drunken kiss with years ago, before I skipped town. I broke his beautiful heart… will he break mine?

Axel Ramsey is the town's playboy silver fox, who makes fun of the fact he isn't a father yet, since he's slept with so many women. Except now, he only has eyes for me.

And I can't forget Eli Pierce… the single dad of an adorable little girl in my ice dancing class. The tough and gentle man charms with how deeply he cares and how eager he is to show it.

They all want me – the town's wild child who abandoned them all because I felt responsible for my brother's death. But now, the three men from my past will do anything to convince me I belong with them.

When I move back into my brother's house, I suddenly live with three irresistible men… who are totally off-limits, because they're my brother's best friends.

As the festivities for the holiday season begin, it becomes harder and harder to resist…

And keep my secret – that one of them is the father of my secret baby.

A Doctor Daddy for Christmas: A Dad's Best Friend, Pregnancy Romance (Forbidden Doctors)
Sofia T Summers
$0.99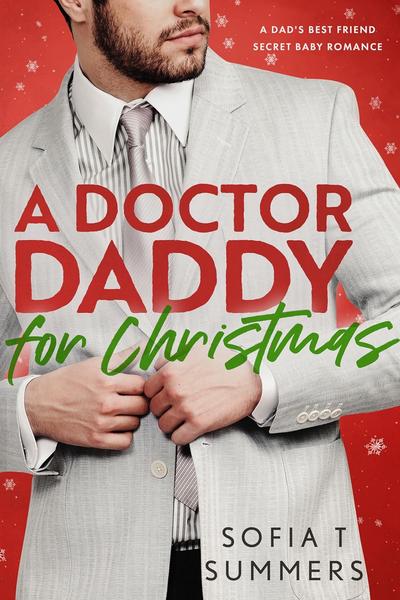 My legs shook when I saw my dad's best friend a decade later.
And I could barely breathe when Callum touched me again after stomping all over my heart.
To be fair, it wasn't his fault.
I was the boss's daughter, and my overprotective father had warned him against dating me.
And since I wasn't in the mood to have my heart broken this holiday season, I only had one option.
Shut him out.
But the weather had other plans.
My annual Christmas fundraiser got snowed in, leaving Callum and I to confront our grudges.
We did all that… and a lot more.
So much more that I had to rush to the grocery store and buy a pregnancy test.
That news was sure to infuriate my dad.
But Callum's Christmas miracle was for the taking.
If only he had met the three-month little old secret that I'd been keeping from him…

His Wicked Games
Ember Casey
FREE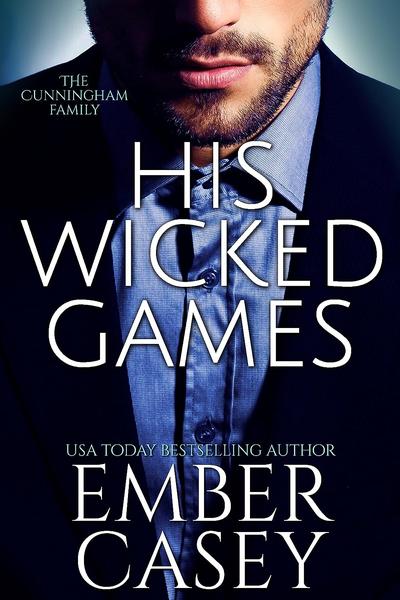 A BILLIONAIRE. A BARGAIN. AND A THRILLING COMPETITION…
Lily Frazer would do anything to save the Frazer Center for the Arts–even take on the infamous billionaire Calder Cunningham. When Lily breaks onto the Cunningham estate, she only wants to find and reason with Calder. (All right, all right, she wants to punch him in the face, too, but that's Plan B.) As it turns out, the arrogant billionaire is willing to give her the money he promised, but there's a catch: she must win it from him.

And the games he has in mind aren't exactly…innocent.

Lily isn't about to give up the money without a fight (or let some haughty bastard seduce her), but she quickly discovers that there might be more to the brooding Calder than she initially perceived. What ensues is a competition hotter than Lily ever could have imagined, and a romance deeper than she ever could have dreamed.

But as their games of cat and mouse become increasingly intense, both are forced to face the deeper question: in games of lust and love, what is the price of victory?