Sunday Romance Reads To Devour 2/5
Valentine's Day Proposal (Alpha Billionaire)
Ava Gray
$0.99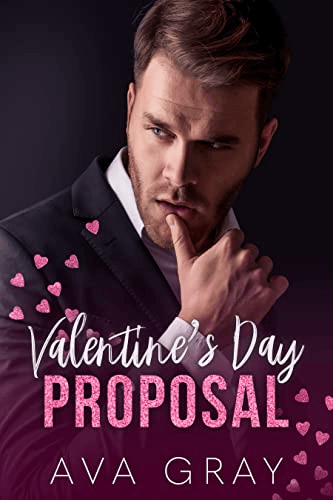 The last thing he deserved after breaking my heart was an agreement.
An agreement to call me his wife.
Building a business was easier than fixing my damaged heart after Charles dumped me out of nowhere.
That was way back in college.
I never thought I'd have to endure seeing his face again.
But the jerk just couldn't stay out of my life for good.
Running for the US Senate seat meant looking like a family man.
Something that his team thought I could help him with.
That was my chance to get something out of him.
Capital to take my business to another level.
Saying yes was the easy part.
But saying no to him kissing me was hard.
Every single time.
The arrangement made it clear that he wasn't just keeping secrets from the public.
He was also hiding things from me.
But I wasn't any better.
I had the biggest secret of them all… one that would reveal itself in nine months.

Craving 
Helen Hardt
FREE
Your escape into a world of dark mysteries & spicy romance.
After being left at the altar, Jade Roberts seeks solace at her best friend's ranch on the Colorado western slope. Her humiliation still ripe, she doesn't expect to be attracted to her friend's reticent brother, but when the gorgeous cowboy kisses her, all bets are off.
Talon Steel is broken. Having never fully healed from a horrific childhood trauma, he simply exists, taking from women what is offered and giving nothing in return…until Jade Roberts catapults into his life. She is beautiful, sweet, and giving, and his desire for her becomes a craving he fears he'll never be able to satisfy.
Passion sizzles between the two lovers…but long-buried secrets haunt them both and may eventually tear them apart.