Tuesday Romance Reads To Devour 10/4
Rescue Me: Dad's Best Friend Age Gap Romance
Mia Brody
$2.99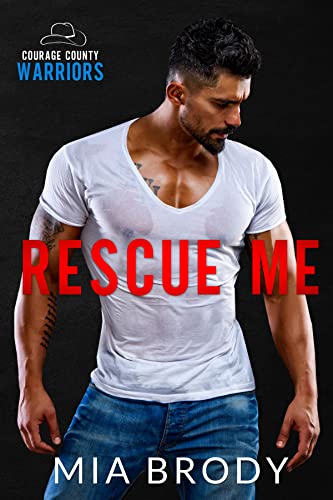 Getting out was hard. Knowing who to trust was easy: my dad's best friend. He's the only man I've ever been able to count on…but will we be able to keep our hands off each other?

Sierra

I needed a guardian to protect me so I went to the only man I know I can trust—my dad's best friend, Colt Winters. He's a retired Army Ranger turned grumpy cowboy. He's a man of courage and honor. He'll protect me with his life.

But while he's busy rescuing me, I have to remember rule #1: protect my heart. Because falling for this grumpy cowboy who ignites my body would be all too easy.

Colt

I was looking forward to a peaceful life after my retirement from the Rangers. I didn't need Sierra showing up with her sunshine smile and her tempting innocence. She's my best friend's daughter and I've sworn to protect her.

But now she's at my ranch, staying under my roof, and sparking fantasies I definitely shouldn't be having about the innocent college student. All I have to do is keep my hands to myself while I neutralize the threat against her. Because falling for this sweet curvy woman who has captured my heart would be all too easy.

If you love dad's best friend age gap romances with a protective grumpy cowboy then you'll love Colt in Rescue Me.

Meet the Courage County Warriors, a new series from Mia Brody about military veterans who have returned from their duties. These strong cowboy protectors have proudly defended their country and now they're proudly defending their curvy women.

Each book in the Courage County Warriors series is a standalone forbidden romance with NO cheating and NO cliffhangers. Get your swoon on with a sweet, sexy HEA!

Click here for all available retailers >>
Gabriella
Brenda Hiatt 
FREE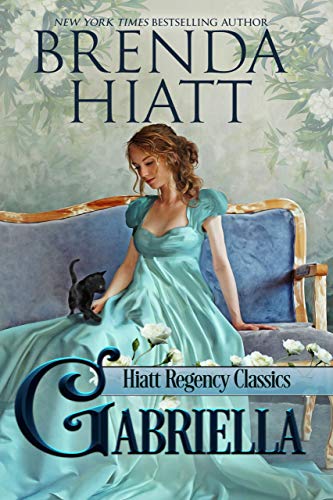 He lost a wager . . . but won a treasure.

Due to a lost wager, the Duke of Ravenham is obliged to bring a pretty little nobody from the country into fashion among the high-sticklers of London Society. Ravenham would never refuse a debt of honor, no matter how unorthodox, so he overlooks Miss Gordon's vulgar relations to do what is necessary, escorting the unsophisticated chit to balls, etc. But what he expects to be an irksome duty turns out to be something quite different as he falls under the spell of his protege's innocent charm. When he lost that wager, he definitely never counted on losing his heart as well!

First impressions can be deceiving.

Miss Gabriella Gordon only came to London at her mother's and sister's insistence, for she'd much rather assist in running her father's veterinary practice than attempt to fit into fashionable society. No sooner has she arrived in London than the exalted (and exceedingly handsome) Duke of Ravenham comes to call. The reason is less than flattering, however: due to a lost wager, the Duke is forced to bring Gabriella into fashion, a "favor" she would certainly refuse if her family would let her. But the more time she spends in the dashing Duke's company, the more conflicted she feels— particularly when she discovers they have more in common than she ever dared dream.

Book 1 of Brenda Hiatt's bestselling Hiatt Regency Classics collection.

Acting On It
Sheila Fowler
FREE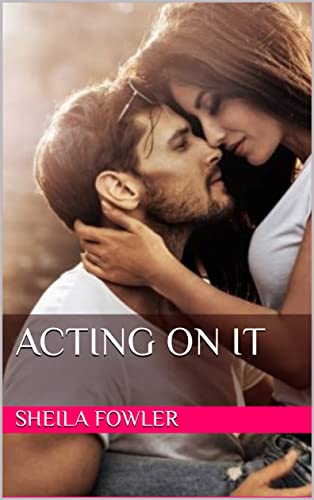 Chris Redmond has gone through his Hollywood career as the lesser-known 'Chris', but he's also got a ton of demons that have created havoc in his life.
Chris got out of rehab 6 months ago, and he's trying to get his act together. The one thing that helped him while he was in rehab was a romance novel from Evelyn McCormack. Evelyn, or Evie as she is known to her close friends, is hiding her own demons, so when they get together to write a screenplay of the book Lolly's Spring, they both find that they needed each other more than they actually knew.
Evie and Chris find love while writing another love story, but will their past come back to haunt each other.