Tuesday Romance Reads To Devour 3/28
Breach of Honor
Naomi Porter
$0.99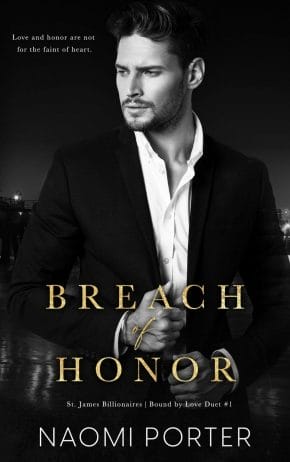 Love and honor are not for the faint of heart.
I could never resist William St. James III. He is decadent, mesmerizing, sinful—and his billions of dollars are a bonus. Our love affair began like an epic and unforgettable fairy tale. Then my dreams turned into a nightmare.
William changes overnight into someone I don't know. He showers me with love and affection, then spends hours away from home. His moods are unpredictable and jarring, yet the love in his eyes remains constant.
He says things aren't what they seem, and he loves me. I don't know what to believe anymore. All I know is his lies are slowly destroying me.
How much more can I take before I give up on our happily ever after?

Consider Me
Becka Mack
$3.99
Carter Beckett is the NHL's resident bad boy, top player both on the ice and in the bedroom, and quite possibly the sexiest man to ever grace my field of vision. But worst of all? He knows it.
He's arrogant, self-centered, and the man doesn't seem to know what a filter is, let alone how to use one. He's had everything served to him on a silver platter, including endless strings of women, and apparently, I'm up next.
His only problem? I have no intention of falling for his shi—um, charm.
I have the solution to all my sexual frustrations in a drawer at home, and it's far less complicated than Carter Beckett. Sure, he may be pretty, but he's also a walking, talking reminder for you to wrap it before you tap it.
But then I start letting my guard down, and he starts showing me pieces of himself I had no intention of seeing. The bricks surrounding me may be tumbling down one by one, but I'm not sold yet, which means for the first time in his life, Carter's the one begging.
For my time, my trust, for a single chance.
For me to just…consider him.

Fireproof: A Single Dad Military Romance
Hazel J. Rose
FREE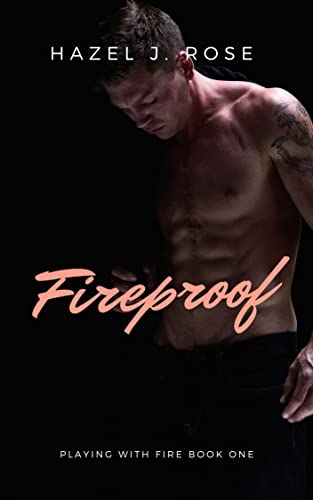 After Evan, I swore off men for good. Who needs them? Certainly not me, Katy Allison: strong, independent, well-read…oh who am I kidding? I'm a sucker for the steamy firefighter that I just completely embarrassed myself in front of. With his mysterious past and alpha-heroic attitude, who could blame me for falling for this ex-military single dad?
I didn't mean for him to see me naked…well, the first time that is. The second time, well, that was a bit more intentional. And erotic. The way he kissed me, the way touched me, the way he spoke to me while…well, you get the picture.
Yet, something was off. Everything came burning down in one sudden explosion. Luckily, my heroic firefighter, Blaze McDaniel was there to save the day.
Is he strong enough to give me the happy-ever-after I secretly desire? I hope so.