Wednesday Romance Reads To Devour 9/21
Faking It For The Boss (Spicy Office Secrets)
Lydia Hall
$0.99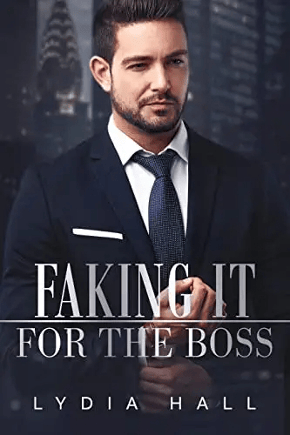 A fake engagement ring around my finger was not supposed to lead to real feelings…
And a crazy ex gone crazier.
But that's just how life is at times – crazy and unpredictable.
Tom was my boss.
He was the last man I thought I'd be intimate with.
And yet, there I was… spending the night with him like my career meant nothing to me.
On top of that, our little ruse backfired because his ex became even more interested in him after seeing us together.
Speaking of complications, I could only hope that Tom had his intentions in the right place.
I'd be crushed if I felt like he was using me.
Especially now that I knew I was pregnant with twins.
I was scared, lonely, and confused. Was this one giant mistake or would my gigantic news end up uniting us?

Tarnished Tyrant
Nicole Fox
$2.99
I got pregnant from a one-night-stand.
I wasn't going to tell the father…
Until I walked into the office and found out he's my new boss.
Here's some advice: Don't sleep with your boss.
Here's some more: Don't sleep with your married boss.
And while I'm at it: Don't sleep with your married, dangerous, billionaire, completely-incapable-of-feeling boss, because all he's going to do is break your heart and your body and leave you to cry in the ashes.
But I've never been good at taking my own advice.
In my defense, I didn't know that Nikolai Zhukova was any of those things when we met.
I just thought he was the gray-eyed sinner in first class.
And when I started having a panic attack at the sudden turbulence, I thought he was the kind soul calming me down.
But Nikolai is the farthest thing from kind.
He's cruel, he's powerful, he's arrogant.
And now, according to the test in my hand…
He's the father of my baby.

Working Stiff: Casimir (Secret Billionaires Book 1)
Blair Babylon
FREE
When Rox was hired, she told her smoking-hot boss Cash that she was married, but she's not. Now, three years later, she's kind of accidentally living with him, and he's being a perfect gentleman, dang it. Everybody in the office said that Cash was a heartbreaker, that he'd bump her and dump her, so Rox decided not to become a statistic.