Thursday Romance Reads To Devour 11/16

The Naughty List: A Christmas Collection
Alexis Winter
$0.99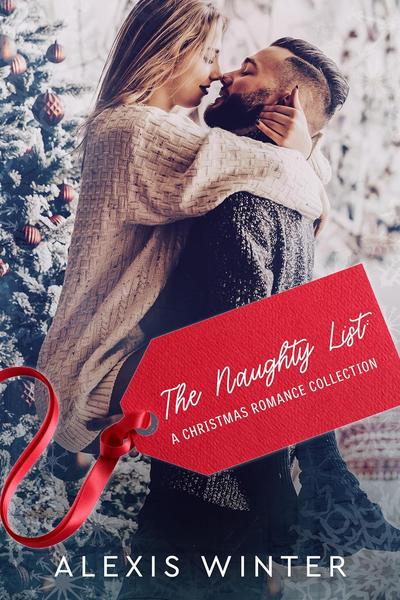 Who says being on the naughty list has to be a bad thing?
Dive into these three scorching hot, standalone Christmas romances that all come with a filthy talking hero and a satisfying happily ever after.
So while you might end up on Santa's naughty list reading these, at least you'll have a LOT of fun getting there.
Books Included:

A Very Bossy Christmas
"Sweetheart, I know exactly how to handle you."
Those eight little words whispered in my ear by my boss were my undoing.
And what we did after he said them, most definitely landed me on Santa's naughty list.
If there's one man who can suck all the joy out of Christmas—it's my boss, Damon Wells.
I should have known when fifteen minutes into our first interview, he told me that nothing about me stood out from the fifty other applicants.
Yet somehow, I'm sitting shotgun in his fancy sports car on the way to my family's house for the week.
He wasn't supposed to pretend to be anything.
He absolutely wasn't supposed to stick his tongue down my throat when he promoted himself to fiancé in front of my entire family.
And I sure as hell wasn't supposed to enjoy it.
Suddenly, our fake little fairytale is starting to feel too real when Damon slides my grandmother's diamond ring on my finger.
All I want for Christmas this year?
To forget just how good my boss is in the bedroom before my heart starts to get other ideas.
Dashing Mr. Snow
"Maybe we can be a little naughty. You want to be naughty for me, right?"
The last thing I expected to get for Christmas was being dumped by my boyfriend—after all, I'm always on Santa's good list. But walking in on my naked boss and seeing his candy cane was an even BIGGER holiday surprise—one that has me headed straight for a lump of coal this year.
Alex Snow, the billionaire CEO of Snow Communications and the only living heir to his family's fortune, has a reputation for being intimidating.
So imagine his delight when I stumble into what I think is his home office with a contract in hand just as he emerges from the shower.
What I thought would certainly end my career at his company has suddenly catapulted us into an unlikely friendship.
One that has me spilling all my secrets one drunken night when we end up stuck in an elevator.
He pushes my limits, making demands of my body that have me begging to stay on the naughty list.
Suddenly, my heart and my head are in an all-out war.
One that has me questioning if my broken heart still pines for my ex, if this is just a game of forbidden lust, or if I'm already in love with my boss, the Dashing Mr. Snow.
Naughty or Nice
Dear Santa, I know I'm supposed to be nice, but this year, I need to be really naughty.
Oh, and I need a BIG favor—Carson Wells, in nothing but a big pretty bow under my Christmas tree.
Xoxo, Felicity
Look, I'm desperate okay.
I've been the kid sister, sidekick, and friend zone queen since I was seven years old, but this year, that all changes.
Growing up next door to my best friend was pure, wonderful…torture.
From the moment my seven-year-old eyes landed on Carson, I was head over heels in love. I tried to wish him to fall in love with me but Santa seems to have missed that memo.
Forget feelings and romance this year, I'm going in for the kill—pure seduction.
After all, Christmas is the time of year to let it all out, right?
I know Santa won't approve but, I'm done being nice.
It's time for Carson Wells to see my naughty side once and for all.

Each book is a complete, smoking hot Christmas romance with no cheating!

Looking For It
Allyson Lindt
FREE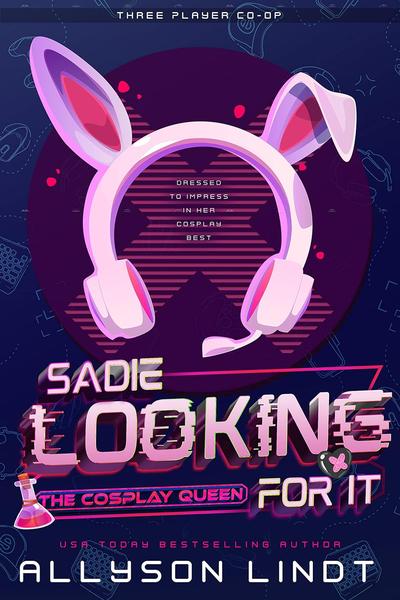 Hooking up with my brother's two best friends was a bad idea.

But when the guy I've crushed on for ages stumbles on my stash of toys, and offers to teach me how much fun they are with a partner, there's no way I'm saying no.

Especially when his boyfriend wants to watch.

It's just a one-time thing, though. Which is good, because I need headspace to focus on the Hollywood costume designer who's trying to scam me and other cosplay designers like me out of our hard-earned money. She's making my life a living hell for exposing her to the internet.

Jax and Grayson offer a tempting distraction by exposing me. In my bedroom. At a company holiday party…

If I can't unravel how I feel about them, and sift through the Hollywood-style legal trouble we've brought crashing down around us, the only things I'll be getting for Christmas are a broken career and a shattered heart.

Coffee At The Beach House Hotel
Judith Keim
FREE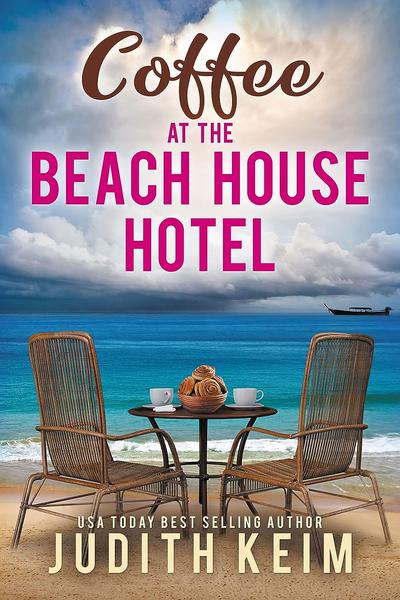 Ann and Rhonda continue to deal with guests at The Beach House Hotel on the Gulf Coast of Florida, including Bobby "Bugs" Bailey, a star player in the NFL. At the Vice-President's suggestion, Bobby's coach has sent him there to work to help adjust his behavior after Bobby's life of fame gets out of control. There's no one better to handle someone like that then soft-spoken Ann and outrageous Rhonda, who declares it's time for Bobby to wake up and smell the coffee.
Tina Marks, the movie star Ann and Rhonda helped earlier, arrives with her two children and, Sydney Harris, her nanny who Tina has taken in after a bad family situation.
Sydney and Bobby strike up a friendship, but it isn't until one of the children is kidnapped that Bobby proves the kind of man he wants to be, and Ann and Rhonda are put to the biggest test of their lives.
Another of Judith Keim's series books celebrating love and families, strong women meeting challenges, and clean women's fiction with a touch of romance—beach reads for all ages with a touch of humor, satisfying twists, and happy endings