Wednesday Romance Reads To Devour 8/10
Stalked by the Quarterback
Stacy-Deanne
$0.99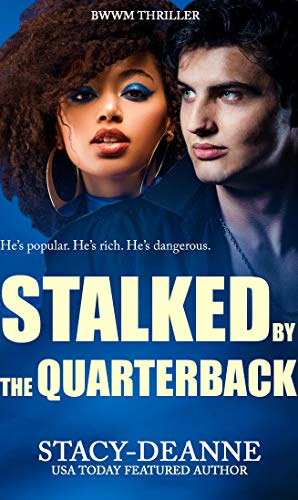 He's popular. He's rich. He's dangerous.
After moving to Wilmore County, California when her father gets a job promotion, 17-year-old Lana is overwhelmed when she catches the eye of the high school star quarterback Jeremy Cross, the son of the most powerful and richest man in town.

Lana and Jeremy fall head over heels in love with each other but when Lana finds out a devastating secret about Jeremy, she breaks it off, never wanting to see him again. But being a guy who always gets what he wants, Jeremy is not about to let the best thing that's happened to him walk away.

For Your Love
Melinda Valentine
$0.99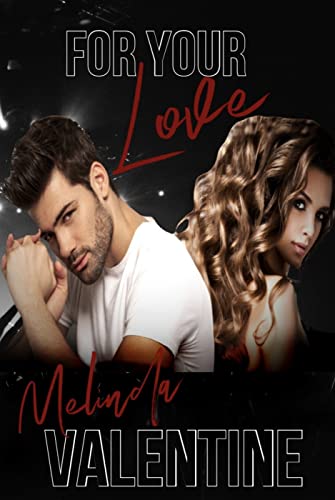 Josephine "Jo" Knight doesn't want a night out.On the tail end of a horrific breakup, she just wants to wallow for a while. Her sister Dani's favorite band is playing, though, and no just isn't an acceptable answer. Jo doesn't know a single song, but the VIP party ends with a one-night stand between her and who she thinks is the lead singer. Despite the amazing connection she feels to him, by morning, she's gone. What was supposed to be one night changes Jo's life. Under normal circumstances, she would have told the man she slept with that she was pregnant. But his reputation is horrid, and she doesn't need the world thinking she's just some groupie looking to trap a man for his money.Plus, some things are better done alone anyway.Lawson "LT" Nottingham is the manager for Midnight Hour— following his twin brother and lead singer through every mess the famous singer makes. That's why he doesn't get close to women. They all mistake him for his brother, and the moment they find out the truth, they leave. That's not a heartache he needs to keep repeating. But one night with a beautiful woman rocks him to his core and waking up to find her gone sucks more than it should. But when they cross paths again and she has twin boys with his eyes— everything changes. He wants the boys, he wants Jo, and he doesn't care what it takes. All LT knows is that he felt enough to build a future in the one night they were together.Until jealousy rears its ugly head, and LT has to learn the harsh truth that for a woman that's been hurt too often and too deeply, words can cut just as sharply as a blade.

Highlanders Heart
Mariah Stone
FREE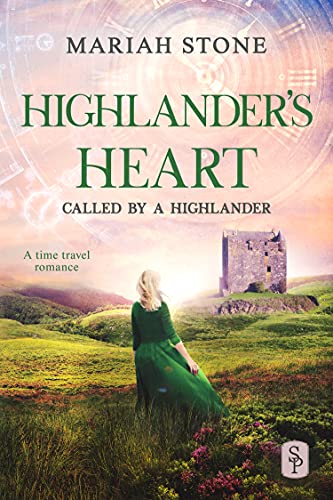 She's a lost time traveler. He's a haunted Highland hero. Can their love survive the test of centuries?
Visiting a Scottish castle, American Kate Anderson touches a rock that hurls her back in time to 1308. Where she's rescued by a Highland warrior Ian Cambel. Will the two wounded hearts find their destiny across the ages?

The Last Goodbye
Kay Lyons
FREE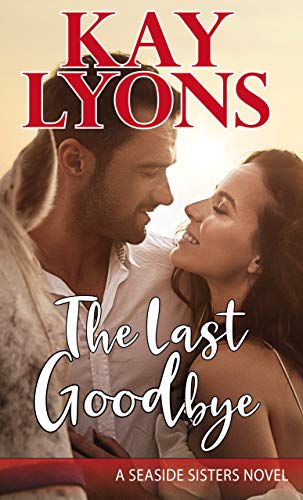 Widower Dominic Dunn isn't sure what to think of his wife's pre-planned trip for him a year after her death. It's her effort to force him from his work desk to the coast and the peacefulness she'd found at the Carolina Cove Inn.Innkeeper Ireland Cohen is a single mom with an impressionable son, and after the kid gets himself into trouble, Dominic offers to lend a hand. It's the least he can do when Ireland was such a good friend to his wife after her diagnosis.As the hot summer days at the beach turn into breezy evenings, Ireland and Dominic find their shared memories and friendship turning into more. They're drawn to each other, fighting an attraction neither of them want because of their pasts. He's only visiting, and Ireland has a strict rule about dating tourists. But as his trip draws to a close, they both wonder—is this their last goodbye?